9Dzine, a Best Search Engine Optimization Agency in Mumbai.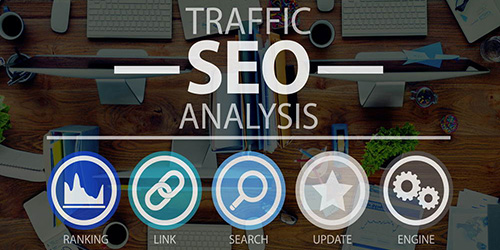 Getting a website to the top page of Google is every website owner's primary goal. The process involves intricate and tedious SEO techniques. Contact SEO services company in Mumbai like 9Dzine,however, we emerge as ideal SEO professionals for the purpose. With an able team of SEO experts, we ensure to give your website its deserved brand recognition & improved visibility on SERPs.
What is SEO and why do you need it?
SEO refers to use of tools and techniques through a website gradually ranks higher in Google's search results page (SERP). Higher ranks incur greater visibility, thus escalating a website's customer base.
47% of websites every day receive a ranking boost due to efficient on-page and off-page SEO techniques. This stats shows why you should opt for the SEO services from us, Best SEO Company in Mumbai.
Our SEO Techniques at a Glance:
Keywords and Titles:

Being one of the Best on page Provider Company in Mumbai, our SEO experts use precisely researched keywords placing them in the web pages as well as the titles of blogs. This ensures greater online visibility.
Why should you give us a call?
A credible and efficient SEO Agency in Mumbai
Follows step wise approach ensuring bug-free results
More than 8 years of experience in SEO services.
Our SEO Company in Mumbai includes a team of 15+ SEO experts.
24 X 7 clientele assistance.
So, why to delay? Get our bestSEO services in Mumbai. Contact 9Dzine today!